069 | Tracy Murphy • Queerness, Sobriety, Language, Heteronormativity & Creating Community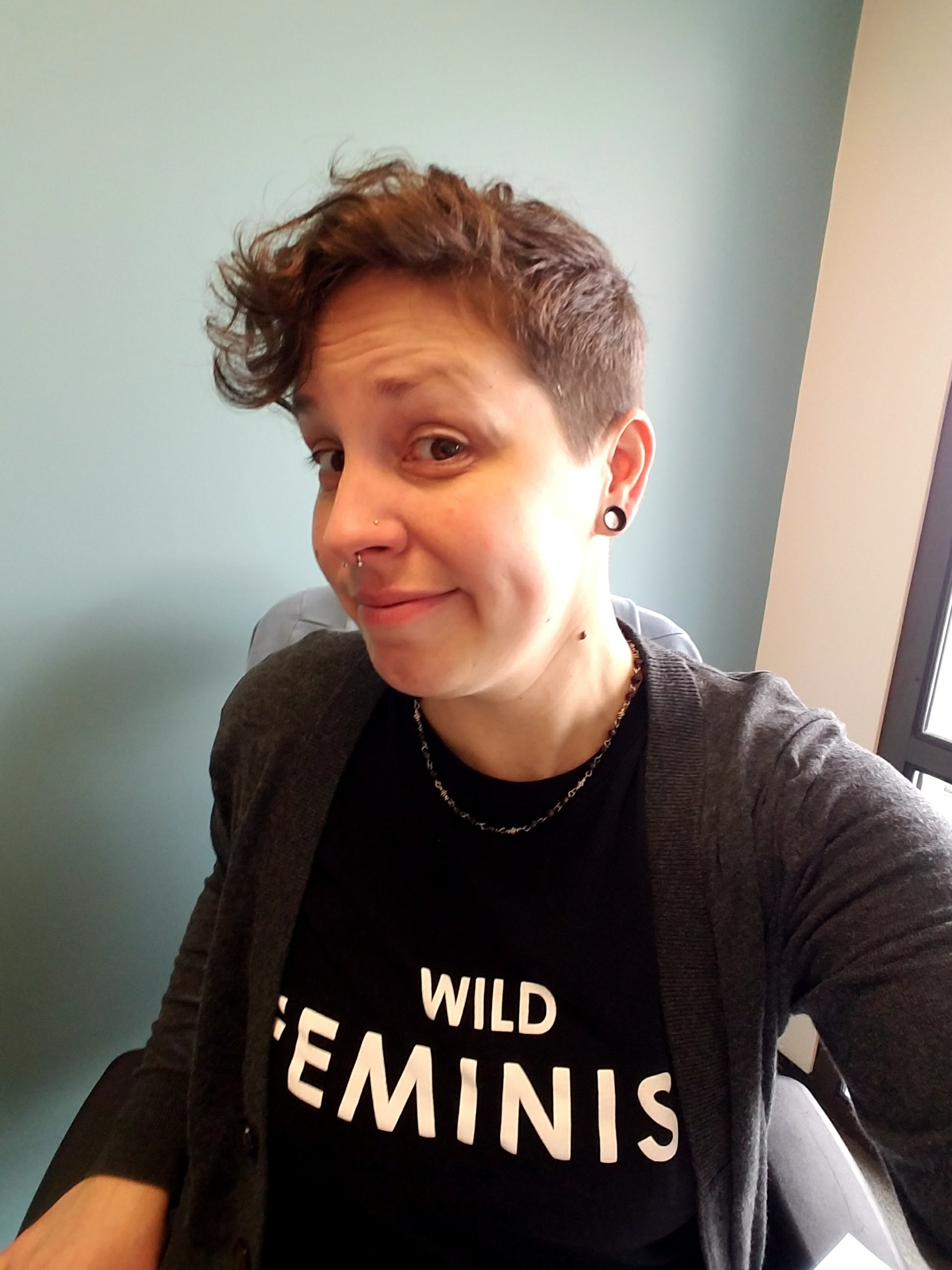 SOBER • FEMINIST • THOUGHTFUL • LESBIAN •ENTERTAINING
Hey. I'm Tracy.
I'm a lesbian. I'm cis. I'm sober.
My passion is making sure people can see themselves represented in the recovery community. I started my blog, LGBTteetotaler, and my monthly feature We're Here, We're Queer! to do just that. These are both platforms for myself and others to share our experiences with sobriety, recovery and, Queerness/Transness. My end goal is to help foster a truly intersectional recovery culture where all sorts of people can see their experiences reflected back to them and be inspired to make changes in their lives. Or, at the very least, know that they aren't alone.
But, that's not all!
I live in Portland, Oregon but I'll always be a New Englander. I juggle. I hike. I read. I create art. I listen to A LOT of 90's music. I have an obsession with queer lady movies, TV shows and, web series. I spent 16 years working in the health insurance industry. I'm pretty funny.
Oh, and I like cats.
"I find inspiration in the people that I know. I know some really awesome people who are doing some really awesome things. Being able to have conversations with them and seeing them move past their hard times."
TELL US, MURPH, WHAT DO YOU DO?
I am interested in helping to create a more intersectional recovery community. It is very important to me that all people feel they belong in the recovery community so, I want them to see their experiences reflected back to them. I am currently working to increase visibility for LGBTQ+ people through sharing my own story/experiences and the stories of other queer/trans people in all kinds of recovery.
WHAT DO YOU LOVE ABOUT THE AMAZING WORK YOU DO?
Creating community, connecting with people, Helping people feel less alone
SUPPORT THE SHOW
Do you want to do your part to keep this pod alive? The podcast takes an amazing amount of time & effort to create, design, record (which I love), edit + post each episode. It even costs me money to host the podcast and get it on iTunes.